Dia E1000 Multi-Axis Lens Edger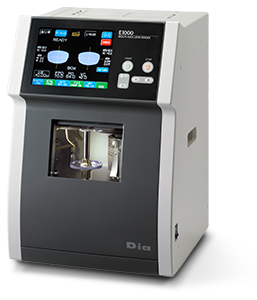 SKU: E1000-GP3
Avail: 5 Days
Mfg: Dia Optical
Contact us for pricing

Description
The Dia E1000 is a state-of-the-art, multifunctional patternless lens edger. Its vertical wheel technology, 3D lens sensor, and HD color touch panel enable quick and accurate processing of any lens material, style, and power.
Highlights
Key Features
Highly configurable to suit anyone from master optician to novice
State of the art vertical wheel technology
Industrial motor and more aggressive wheels achieve significantly faster results
3D lens sensor
HD 5x7" color touch panel
Compact design
Built-in 60-job memory (trace and process data)
Automatic and manual calibration and diagnostics
Serial interface capability with VCA-compliant host Rx software
Software upgradeable
E1000 In Action
Advanced Lens Re-Edging
Ever forgotten to polish, chamfer, or groove a lens? Thanks to the E1000's unique re-edge function, this is no problem, even if the lens was deblocked and the data cleared. Simply put a block anywhere on the lens and press the CHECK button… The 3D lens sensor will measure all aspects of the lens, and you're ready to apply the missing features!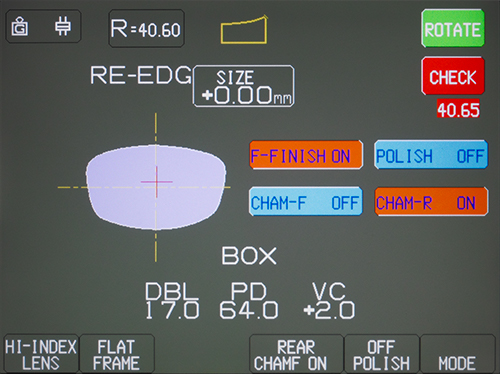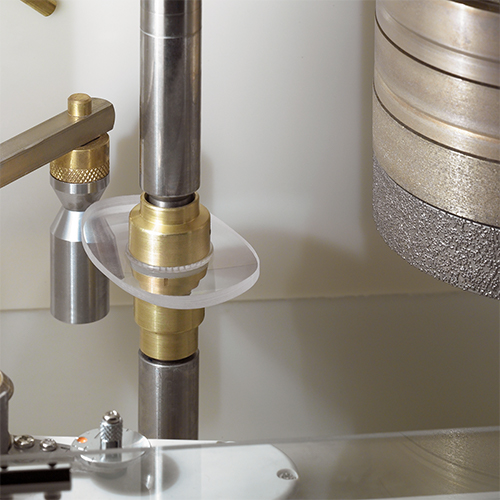 Lens Self-Tracing
Automatically copy a sample lens, other eye, or pattern without using an external tracer.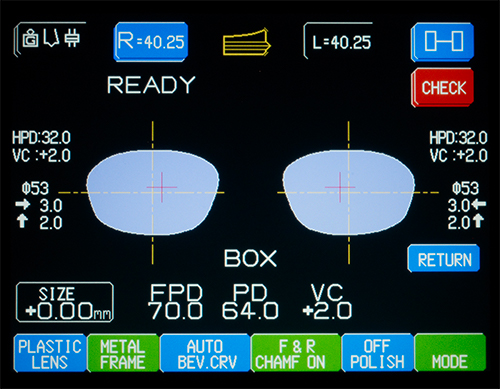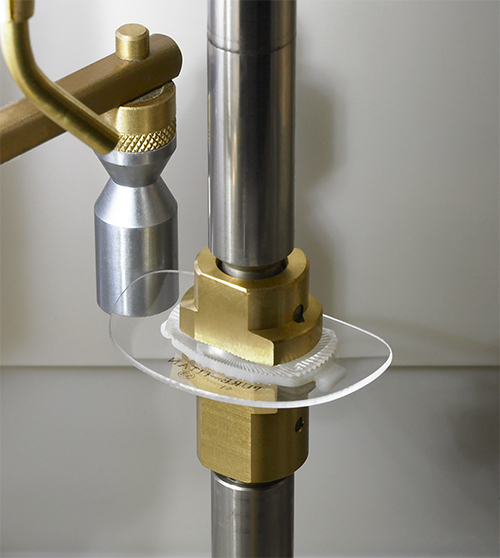 Multi-Width Grooving and Safety Beveling (GP, GP2)
Simple, durable arm grooves and safety bevels. Depth and width are easily adjusted. Concurrent grooving and finishing with polycarbonate and Trivex lenses to significantly decrease processing time!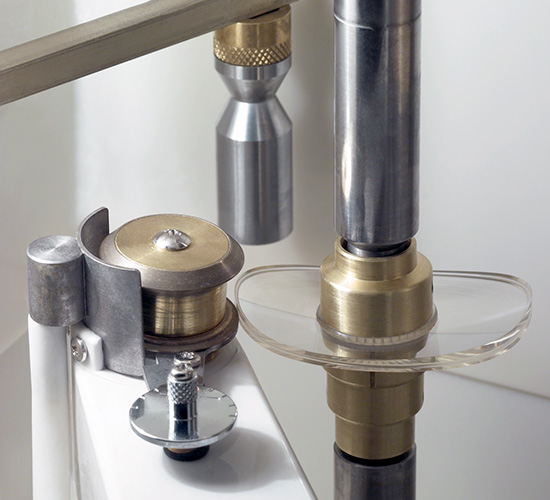 Specifications
Lens materials: CR-39, polycarbonate, high index plastic, Trivex, and mineral glass
Size: 14.57" W • 14.57" D • 21.78" H
Weight: 86 lbs
Power: 100-120V/60Hz or 200-240V/50Hz AC, 600W
Related Items